It sounds like something out of a science fiction film set in the distant future. Imagine you have lost all your natural teeth in an accident or due to illness. You walk into a dental surgery and leave with a complete set of new teeth in the same day.
Same day teeth in Marylebone are now a reality at our dental surgery, thanks to our dedicated team of implant surgeons and is considered a form of advanced dentistry across all fields.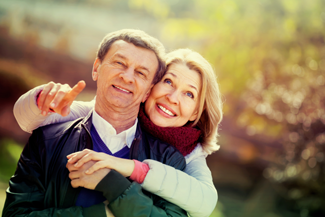 How does it work?
To have dental implants fitted, many patients must undertake multiple visits to their chosen dentist, which can be spread over several weeks or even months. This is to allow the implants that are placed in the jaw to integrate to the surrounding bone before the teeth are fitted.
Same day teeth in Marylebone usually comprise of putting 4 implants into your jawline and then the placing of a bridge or denture set on top. This provides you with an instant set of teeth that you can walk out with on the same day. These new teeth will not slip and cannot be removed, leaving you with a natural looking smile. Please be aware that your suitability for this procedure will be discussed at your first consultation.
Benefits of same day teeth
Aside from the obvious cosmetic benefits to having teeth fitted in one day, there are other advantages that should not be overlooked too.
Friction
A common complaint amongst those who have worn dentures is that of painful friction and rubbing. Although dentures can replace an entire set of teeth instantly and are fitted to shape your jawline, many users still report painful rubbing and even sore spots forming on their jaw.
Same day teeth are fitted to your jaw directly, so even though they may be a set of dentures, they will not cause friction, sore spots or ulcers.
Less invasive
When customers have multiple, single implants fitted, they may require several dental trips to have the initial screws fitted, this can be very time consuming and many customers state that it can feel quite invasive.
When you choose to have teeth fitted on the same day, the entire procedure is done there and then, no more invasive examinations and no time wasted with further appointments.
Food
With this type of dental work, there is no need to avoid certain foods or drinks and it also eliminates the worry of food becoming trapped under or between teeth, so you can take your new set of teeth out for meal right after you have had them fitted!
When you arrange your initial appointment with us, we will need to undertake a series of detailed diagnostics with you in order to prepare you for this procedure. These include X-rays, CT scans and dental impressions to get a clear picture of your bone structure and to determine if you will require any extractions. To acquire same day teeth in Marylebone call us today for more information.