Our natural teeth tend to do their jobs with minimal fuss. They enable us to bite into food, chew it, and display a nice smile afterwards. When we lose them, we realise how much we relied on them. Temporary replacements can mimic the appearance of lost teeth, but they often don't perform as we'd like them to, and they can be awkward to maintain.
Dr David Madruga Gonzalez has been solving the problems caused by missing teeth for many years. At his practice in Marylebone, advanced dental implant technology allows him to replace lost teeth with fully-functioning substitutes. These contemporary teeth fully integrate with your jawbone in a process called osseointegration. This means your replacement teeth have a long-lasting stability that temporary replacements can't provide.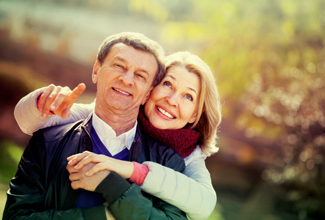 Lasting changes to your dental experience
Having dental implants can transform your quality of life. If you're used to wearing dentures, you can wave goodbye to the messy adhesives that keep them in place. Once your implants are installed in your mouth, that's where they'll stay. You can relax and enjoy yourself at the dinner table, focussing on the deliciousness of the food without the nagging worry that your teeth might come unstuck and cause embarrassment.
Another advantage of this procedure is that it will help to keep the underlying firmness of your facial appearance. One of the effects of long-term temporary denture usage can be a deterioration in the face's bone structure. After many years of this, you might develop a sunken, unhealthy appearance. Dental implants engage with the bone structure, ensuring it maintains its natural density.
A range of applications
It's not just decay that leads to the need for new teeth. You can lose one suddenly, for example while playing sports. Implant dentistry will replace this lost tooth with one that looks and feels natural.
Dr David Madruga Gonzalez will talk you through the details of this life-changing procedure in a relaxing consultation. Careful dental measurements are taken to maximise the effectiveness of your treatment. After the work is done, you'll be able to enjoy the oral health benefits for decades to come.