Many patients arrive at our Marylebone dental practice despairing of their missing teeth. Whether they have lost one tooth, several teeth or even all their teeth, they are often embarrassed to laugh or smile in public, finding their self-confidence severely dented. Dental implants are often the perfect solution.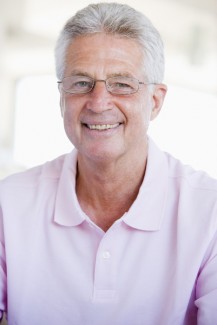 At his implant practice in Marylebone, Dr David Madruga has successfully treated many patients with implants. Whether you have some missing teeth, just one or even all your teeth missing, Dr Madruga has an implant solution for you.
Why you should replace your missing teeth
Dr Madruga always recommends replacing missing teeth. Of course, there's the aesthetic aspect, which makes many people embarrassed about smiling. This means more than just covering your mouth with your hand when you smile; it can also have serious detrimental effects on your confidence and on your personal and business interactions.
However, there are other good reasons to replace missing teeth with dental implants. Any remaining teeth may move into any gaps, becoming crooked and more difficult to clean, thus increasing the risk of decay and ultimately further tooth loss.
Missing teeth can also restrict your diet, putting healthy foods off the menu and – if you have lost all your teeth and are struggling with poorly-fitting dentures – restricting you to a soft food or liquid diet. This can have serious consequences for your general health.
Why dental implants?
Dental implants are the only permanent way to replace lost teeth. These small titanium screws are placed directly in the jaw bone, where they mesh with the bone to help prevent bone loss and provide a stable anchor for your replacement teeth.
At our Marylebone dental practice we have several options for patients looking for implant treatment. Dr Madruga is also qualified in conscious sedation, which helps many phobic patients to get treatment.