The success rate of dental of implants depends on various factors. In most cases, they have a success rate of up to 98%. With proper care, implants can provide lifelong satisfaction.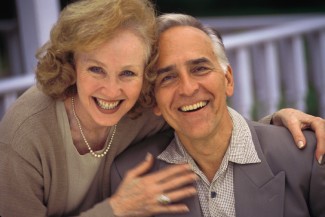 Each year, specialists throughout the UK perform about 10,000 implant procedures on the lower gum, particularly in patients over 65.
Dental implants bring a range of advantages, but perhaps, the most striking one is improved stability. Despite a fairly positive reputation, dental implants are far from being common.
Under the right circumstances, implants can effectively replace missing teeth and offer satisfying results. Likewise, if not taken care of properly, they can lead to certain problems.
The danger of peri-implantitis
Peri-implantitis is a bacterial infection affecting the tissues around the implant and is one of the leading complications. This infection can result in inflammation in milder cases and jaw bone loss in severe ones.
Fortunately, the inflammation is treatable if addressed immediately. If the infection advances, the bone will deteriorate and weaken the support for the implant. In severe cases, the bone is lost permanently.
The importance of consultation
Most, if not all, failed cases have stemmed from lack of knowledge.
Most of the patients who reported complications did not have sufficient knowledge on how the implant works, while some dentists do not put enough stress on the most critical areas. A combined lapse of the patient and dentist can bring about unidentified risks.
Right from the start, our own specialist gives patients all the information they need regarding implants: suitability, risks, proper care. Although often undermined, informative consultations are essential to the success of the implants.
Crucial points to remember
Bacterial infection can be a direct result of poor dental hygiene. To prevent complication, you must clean and maintain your implants as you would your natural teeth and gums.
If you notice deterioration of the implant or any inflammation in the gums, act immediately and consult your implant dentist in Marylebone so they can address the problem as soon as possible.
Implant dentistry has built a positive reputation for producing numerous successful cases. On your part, avoid being one of the few failed cases and do some research to understand the risks. Even better, talk to your dentist.
For more information about the dental implants we offer, contact David Madruga today.