Are you unhappy with or embarrassed about your smile, but uncertain what exactly you'd like to change, or unsure what cosmetic dental treatment would be the best option? Then you may benefit from a smile makeover with Dr Madruga and his team of experienced cosmetic dentist.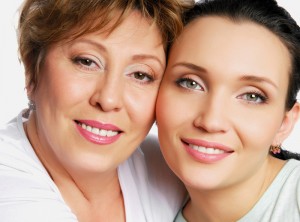 Our smile is the first thing many people notice about us. It's not uncommon to be embarrassed about your smile, hiding it away in public. Cosmetic dental treatment can restore your confidence in the appearance of your smile, boosting your self-esteem and improving your personal and professional interactions.
When you come to see us for a smile makeover consultation, we will first assess your current smile, then recommend the best treatments to improve it. If there is a particular issue you are concerned about – a discoloured tooth, perhaps, or gaps between your teeth – please let us know. All of our treatment is tailored to suit your individual concerns, wants and needs.
We'll undertake a full examination of your teeth, gums and surrounding structures, taking into account your whole face to ensure that any treatment we recommend looks totally natural.
After ascertaining what you would like to change, we will us photographs, wax models and mock-ups to show you what results you will get from a variety of treatment options. For some treatments, such as invisible orthodontics with Invisalign, we can also use computer animation. That way, you can be sure that you have all the information you need to make choices about treatment.
We offer a wide range of cosmetic dental treatments. Sometimes, you will need just one treatment; in other cases you will require a combination of two or more treatments.
Options include:
Teeth whitening
Veneers
Crowns
Gum reshaping
Invisible orthodontics
Whatever treatment you require, we will work with you to help you achieve the smile of your dreams.