Come and visit Dr David Madruga in Devonshire Place. We understand that the number of adults who hold a genuine fear of visiting the dentist is high. The statistics from the NHS, state that as much as one in four adults have such a fear of dentist, which consequently stops them visiting a dentist. Nervous patients in Marylebone can be assured that we are here to offer you a compassionate experience. Is it the pain that puts you off? Or perhaps the noise and smells of a dental practice? Well, we can inform you that with advances in dentistry, the tools used are quieter than they used to be. We also offer a range of pain relief including gum numbing gel and conscious sedation.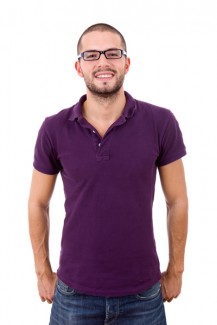 When did you last go to the dentist?
It is a good idea to have regular check-ups with a dentist to ensure you are caring for your teeth properly. Do you work or live near Marylebone? Nervous patients are relieved when they find our dental surgery, conveniently situated just a ten-minute stroll from Baker Street Tube Station. Did you know that it is recommended to visit the dentist once a year? This is, if you do not have any risk of gum disease or cavities. For some, it is essential for more frequent visits to occur. We understand, that due to the number of nervous patients in Marylebone, that there will be adults walking around with teeth that have not been seen by a dentist in many years. Is this you? Feel no shame if so, it is more common than you think and it could be that you have no oral problems. Wouldn't it be good to put your mind at rest though? We can book you in for an appointment here at our practice. If it helps, why not come and visit us to get a feel for the place and see if you would feel safe having your first check-up here. Be assured, that a check-up will not involve any pain or tricky work being done. We will advise you if a follow-up appointment is needed.