If you are afraid of visiting the dentist, you can rest assured you are not alone. Fear of the dentist is the number one reason patients in the UK give for putting off seeking treatment. This fear can range from a mild anxiety to full-blown dental phobia, and there are many causes of dental fear, from bad past experiences to worry about not being in control. For some people, they can identify specific triggers such as the sound of the drill, while for others the whole idea of visiting a dental practice can be terrifying.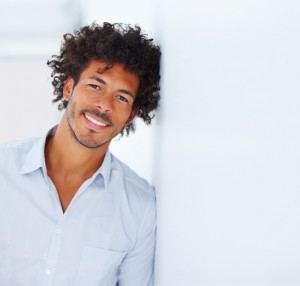 Our team is sympathetic to these fears and anxieties, and will always take your concerns seriously. However, we do not think fear should be a barrier to essential and life-changing dental treatment, which is why we offer special care for nervous patients.
We find that many nervous patients benefit from treatment under conscious sedation. This is not like general anaesthetic as you remain awake and able to cooperate with your dentist, but are in a highly relaxed state and will not experience any pain or discomfort.
Dr Madruga leads a highly-experienced team in the field of conscious sedation. He has helped to set up many conscious sedation clinics across the UK, and accepts referrals from other dentists whose patients would benefit from this treatment.
Conscious sedation can either be delivered intravenously, using a needle, or orally, which is a great option if you are afraid of needles. You will quickly start to feel very relaxed and will be largely unaware of treatment, while still able to follow any instructions your dentist gives you. It is a very safe, well-tested procedure that has enabled many nervous patients to get the treatment they want or need.
If you have treatment under sedation you will need to bring a friend with you to drive you home and to stay with you for a few hours after treatment, as you may feel woozy for a while. Full pre- and after-care instructions will be given to you before treatment begins.