Are you afraid of the dentist? If so, you are not alone. Fear is the primary reason that adults in the UK give for putting off seeking dental treatment. At our practice we fully understand and empathise with those who are scared of the dentist, but believe that we can help you overcome your fears to get the treatment you need and the smile you deserve.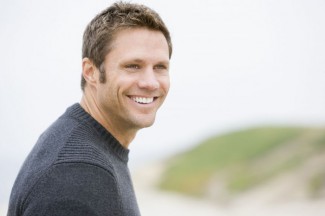 For nervous and phobic patients, we offer the option of treatment under conscious sedation. Conscious sedation means that you will be awake but largely unaware of treatment. You will still be able to cooperate with your dentist, but will not remember much about treatment when it's over.
Dr Madruga leads a highly-experienced team in the field of conscious sedation. He welcomes referrals from other dentists who believe that sedation would help their patients. Dr Madruga has helped to establish several conscious sedation referral clinics across the country.
Patients give many reasons for dental anxiety or phobia. You may have had a negative experience in the past, may be afraid of being out of control, or may have a specific trigger such as the sight of a needle, the smell of a dental surgery or the sound of a drill. Conscious sedation can enable you to get the treatment you need without the anxiety, whatever the cause of your fear.
There are many reasons behind fear of the dentist or dental treatment, including a bad experience in the past; fear of the sights, sounds or smells of the surgery; fear of needles; and general fear with a non-specific cause. The good news is that conscious sedation can help with all of these fears, meaning you can get the treatment you need without the stress.
Conscious sedation may be delivered in the form of tablets (oral sedation) or directly into the bloodstream (intravenous or IV sedation). It is a safe, tried and tested method that is delivered by qualified, experienced practitioners.
You will need to bring a friend or family member along to your appointment if you have treatment under conscious sedation so they can drive you home and stay with you for the rest of the day. You must not drive (it is now illegal to drive under the influence of sedative drugs), operate machinery or cook until the next day, and should avoid alcohol for at least 24 hours. We will provide you with full, detailed instructions about what to do and what not to do before and after sedation when you book your appointment – please follow these instructions carefully, and ask us if you have any questions.