Being scared of going to the dentist can have consequences for your oral health. If you put off going to the dentist because you are scared of the pain, the noise, the needles, then you could be going about not having to experience these things the wrong way.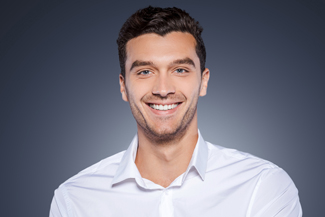 The best way to avoid having to have any dental treatment is to turn up to twice-yearly check-ups and make sure you also get your twice-yearly deep cleans with the hygienist.
That's great advice if you have not already been putting off going for a check-up for some time, in which case it's not much help at all.
What might help however, is to know that at David Madruga in Marylebone, we are very experienced in dealing with nervous patients and do all in our power to make your experience with us as relaxing as possible.
When you come to see us, you will find yourself in a friendly, calm environment where the staff will take care of you.
If you have never been to us before, it can help to pop in and meet us for a chat before having any treatment so that you can get used to being here. Next time you come, it won't seem so daunting.
We will always take the time to discuss your treatment with you so that you understand what is going to happen and are satisfied that all your questions have been answered.
If, at any time, you need to stop your treatment to take a break, that is fine. You just need to let us know that you need a breather.
If you want, you can also have conscious sedation, which is a way to deeply relax you without giving you a general anaesthetic. You can have either oral or intravenous sedation.
Oral sedation is a tablet that you take about an hour before your appointment. It will wear off pretty quickly after your treatment is over.
Intravenous sedation goes straight into your bloodstream and is more immediate. You might be groggy for a while after treatment.
Both forms will relax you really deeply, but you will still be able to answer questions if we need to talk to you.