If you have missing teeth, then you know that you can feel insecure about your appearance or experience difficulties with everyday activities such as eating and speaking. You may have considered removeable appliances, but worried that they would be loose, inconvenient to clean or uncomfortable. If you have resigned yourself to the difficulties of living with gaps, you might like to hear about dental implants.
Many people have restored their quality of life using this established procedure for replacing teeth. In Marylebone, nervous dental implant patients can benefit too. At David Madruga, we pride ourselves on a relaxed, reassuring approach, combined with techniques such as conscious sedation to make sure that you get treatment you need.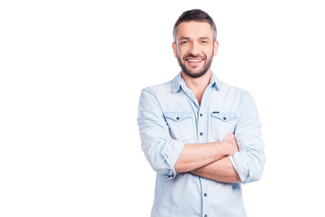 Care for anxious patients
For up to 13% of people in western countries, severe fear of dentists or dentophobia is a very real problem. This can prevent some people from ever visiting their dentist, and make it a very unpleasant experience for others. In fact, this is the main reason that people avoid having the treatment they need. Some people feel out of control, while others have had a bad experience or simply get nervous at the thought of attending an appointment or having work carried out.
Sadly, many people would rather endure the discomfort and inconvenience of missing teeth rather than seek help. If this sounds like you, we can help. We want to make treatment accessible so we ensure that you feel as comfortable as possible.
What happens if I choose dental implants?
The first stage is a consultation in which we assess the condition of your jaw and mouth, plan a treatment programme, including sedation options if necessary, and answer any questions that you might have. The implants are metal screws that are placed into the jaw under a local anaesthetic. During healing, the bones and tiny blood vessels of the jaw mesh around the implants, holding them securely in place. When they have settled, they are used as a secure base to support a replacement tooth, a whole set of dentures, crowns or bridges. The implants function just like the roots of natural teeth, so you will be able to enjoy your favourite foods and an improved appearance.