We all need to eat. We all need to smile, to talk, laugh and yawn. When you have all your teeth in place and in good working order, you probably never even consider how hard life might be if being able to do any or all of these things became hard, or even impossible.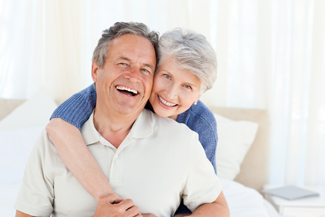 But start to lose your teeth and you soon find out. Lose most or all of them and, even if you have dentures, these simple and important tasks can become unbearable. You may find yourself turning down dinner invitations because you don't want to try crunchy or chewy foods. You may find yourself smiling with lips tightly shut, if at all, and as for bursting out laughing, forget it. There is so much fundamental pleasure tied up with eating and yawning, laughing and chatting, that when you're more worried about making a twit of yourself because of your teeth, pleasure and confidence drain away.
If this is how your life has been for a while, maybe now is the time to invest in improving your quality of life with a full mouth rehabilitation here with David Madruga in Marylebone.
With a full mouth rehabilitation, we replace all of your teeth with dental implants. This may mean having to remove your remaining teeth, which are already on the way out.
This gives us a blank canvas on which to rebuild your smile so that it looks great and works well too.
The great thing about dental implants is that one implant can support several teeth on a bridge, so you won't need to have 32 of them. We do a great treatment called All-on-4 that allows us to replace an entire arch of teeth on just 4-6 dental implants.
We will fit you with temporary dentures while your implants are given time (somewhere from 2-6 months, depending on your individual rate of healing) to fuse with your jawbone. Then we fit you with custom-made crowns that are designed to look like your own teeth. These are permanently fixed in place, so there's no need to worry about wobbling. You just treat them as carefully as your own natural teeth and they can last for decades.