Here, at David Madruga, we understand that visiting a dentist can be a scary prospect and that you'd rather not have to!  You can rest assured though, that at David Madruga, nervous patients in Marylebone are our priority. We consistently strive to support you in having teeth to be proud of in a comforting and caring environment.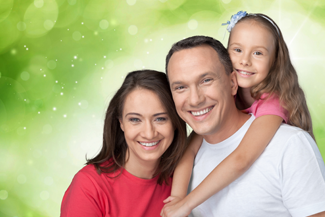 For our patients here at David Madruga, we offer conscious sedation for stress-free treatment. We don't believe in letting any fear or phobia of having dental treatment prevent you from having the relevant treatment in order to achieve your best smile!
Conscious sedation means that you can access your required treatment without experiencing the fear of pain or whatever other fear may be holding you back. Maybe you've had a bad experience with dental treatment in the past or have a specific phobia related to dental treatment or suffer from general anxiety. Whatever the reason, we can help!
Our highly experienced team regularly use conscious sedation to help our patients receive the treatment they need without experiencing any stress and anxiety. We have successfully helped to develop referral clinics for conscious sedation across the UK and believe the comfort of our patients is of primary importance.
What is conscious sedation?
Conscious sedation for nervous patients in Marylebone is a simple process using either oral or intravenous sedation. It means that during your treatment you will be awake, but totally unaware of what is happening. You will not experience any pain or feel any discomfort or nervousness. Instead, you will experience a feeling of calm relaxation whilst we perform your necessary dental procedures and you probably won't even remember a thing about it afterwards!
Conscious sedation has been well tested and has proven very safe to use. Here, at David Madruga, our practitioners are highly experienced in using conscious sedation for our patients to help them through their treatment.
Having conscious sedation means that you won't be able to drive after treatment due to the drugs still being in your system and you will probably still feel under the influence of the drugs for a little while after. Therefore, you will need to bring a friend or family member with you whilst you have your treatment so that they can take you safely home afterwards.
Before your treatment you will receive all pre- and post-operative instructions and information and we are always here to answer any concerns or queries you may have.
Who is conscious sedation for?
Conscious sedation is available to any of our patients who feel that it could help them with their dental treatment. Don't let nerves stop you from having a healthy set of teeth or that smile of your dreams! Simply get in touch with us here at David Madruga and we will be happy to talk you through the options available to you at an initial consultation.
Here, at David Madruga, we value our patients' comfort and are here to help you receive the very best possible care and treatment for all your dental needs whilst experiencing complete relaxation.