Whether you're looking for that impressive smile for Instagram or a face full of pearly whites to plaster on Facebook, why not have a makeover and give that grin a little improvement.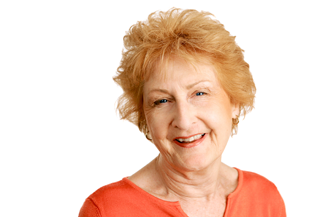 There are a number of ways that you can manage this, but one we recommend you look into is Implants. Here's a few key facts about them to help clear a few things up.
What are dental implants?
If you've never experienced this treatment then don't worry, it's fairly straightforward and involves the fixing of a prosthetic tooth to your gum line to give you a more natural smile. It's usually recommended for patients with large gaps caused by missing teeth or if there's substantial damage or cracks that warrant removal of a tooth and the insertion of a false replacement.
How does the process work?
Here at David Madruga Implants we believe in keeping the implantation process simple and stress free for all our patients. When you first come in for your appointment for a full smile makeover in Marylebone your Dentist will evaluate how many treatments are required and what the next steps will be.
From there you will be fitted with a Porcelain implant that's attached to a sterile Titanium screw which will be inserted into your jawbone. Then over time the bone will regrow around the implant to create a stable base for the tooth and provide you with that natural look we mentioned above.
The benefits of implants
If you're still unsure about coming in for a full smile makeover in Marylebone, here are a few benefits behind the treatment that might change your mind.
First, the process doesn't normally take too long. Most patients will be in the chair for around 30 minutes to an hour, so you won't have to commit too much time out of your day for a fitting. Although, depending on how many implants are being fitted at one time it could take a little longer, but your Dentist will normally advise you on how long it will take for you.
Another benefit is that the implant is easy to clean. Just brush it as you would any other tooth but be careful to not press too hard as you could dislodge the tooth or damage the implant. The same applies for flossing, try not to dig too deep and avoid pressing the floss hard against your teeth.
Post-implant advice
Perhaps one of the most important tips we can give you after the treatment is to make sure your transport home has been arranged for you. Since you're still going to be under the influence of an anaesthetic your ability to drive will be impacted, so arrange a lift or a taxi.
Hopefully this helped to clear up a few things about implants and the fitting process. This treatment is a good way to help you improve your smile so ask your Dentist about it on your next visit.