If you have lost all or some of your natural teeth, chances are you will be feeling that not just your teeth are missing.Despite medical advancements in tooth care, tooth loss remains a prevalent problem in the UK – mostly due to tooth decay, gum disease or injury.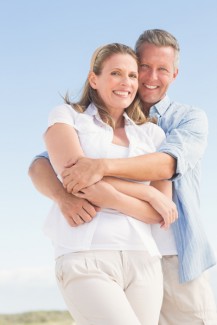 Tooth loss can cause a 'sunken' look to the face and can also cause problems with eating and drinking. Tooth loss also often affects speech.
Until recent years, the only treatment available was dentures or bridges, but technological advances now mean that you can now take advantage of the dentalimplant process in Marylebone.
The dental implant process in Marylebone
At David Madruga, Marylebone, the dental implant process always begins with a consultation with one of our dental professionals. At the initial consultation, we will assess the feasibility of providing implant treatment and discuss the treatment options available. Digital x-rays may be required and models of your teeth created. A written plan would then be produced, detailing the sequence of treatment and associated costs. We will then discuss the proposed plan with you before starting treatment.
The implant
A simple minor surgical procedure for placement of the dental implants is then carried out. This treatment can be carried out under sedation to make the process even more comfortable. If after the initial assessment, the underlying bone is judged to be deficient, several options are available for bone regeneration. This may be carried out prior to, or at the same time as,the dental implant process in Marylebone.
Integration
We suggest that a period of three to six months be allowed for the implant to fully integrate and fuse to the surrounding jawbone before completing the dental implant process in Marylebone. The patient's own denture, or in some cases a simple adhesive bridge, can be worn during this healing phase, which is called osseointegration. This process is fundamental to the longevity of your dental implants.
After the osseointegration has occurred, you are then ready for an abutment to be placed. This holds your crown or bridge in place on your dental implant. When this is done, you will be ready to show off your dazzling new smile, created by David Madruga and enjoyed by you.