David frequently invites local dentists to participate in implant related seminars, covering topics such as initial patient assessment, treatment planning, placement and/or restoration of dental implants.
At each session, a specific topic is presented and hands on sessions and/or live surgeries are carried out.
Evenings are frequently much preferred by busy practitioners and bring an opportunity to meet outside surgery hours, peer discuss cases and share experience from different educational backgrounds.
Sessions are fully accredited with CPD certificates.
These are samples of some of the seminars that David has recently carried out.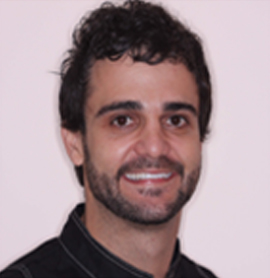 Dear Colleague
I have the pleasure to invite you to join our friendly dental team on the 15th of March at 6.30 p.m. at our dental practice "Dental Works", located right in Central Milton Keynes train station for an informal evening, with the aim of introducing our singular approach to implant treatment planning based on the latest research and technology applied to our patients.
Since the introduction of PRGF® (Plasma Rich in Growth Factors) into our routine implant practice, a significant improvement has been noticed with respect to patient's recovery and healing process with a relevant reduction in postoperative pain and inflammation. Currently this technique is being used with remarkable results in different fields of medicine such as Oral and Maxillofacial Surgery, Plastic Surgery, Traumatology, Dermatology and Ophthalmology.
Other topics related to the latest innovations in minimally invasive surgery such as extra short implants, bone expansion and the use of ultrasonic surgery in bone grafting procedures will be presented.
Finally, I would like to take this opportunity to show you how we can help you to implement dental implants into your dental practice from a multidisciplinary approach.
Looking forward to seeing you!
David Madruga
BDS MJDF RCS (Eng) DipImp Dent RCS (Eng)
One hour verifiable CPD as well as food/drinks will be provided for you to enjoy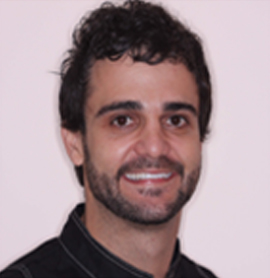 Restoring Dental Implants for Your Patients - Yes You Can!
You don't have to learn to perform the surgical placement of dental implants to be part of this fast developing multi-million pound business. Straightforward cases can be restored by the patient's own dentist with no more difficulty than fitting a conventional crown or bridge. Join us to learn how easy it can be to undertake implant restorations for your patients as part of everyday dentistry.
| | |
| --- | --- |
| Event: | 'R£LAX' - Implant Restoration in General Practice |
| Host/Presenter: | Dr David Madruga |
| Date & Time: | Thursday 21st November 2013 @ 7pm |
| Location: | Dental Works, Unit 1 Station House, 500 Elder Gate, Milton Keynes MK9 1BB |
| Cost: | FREE (plus claim a free package worth over £600 including a mini prosthetics kit upon your first referral) |
| Refreshments: | Light refreshments included |
Programme outline (3 hrs CPD)
Informal presentation about restoring dental implants for your patients Live demonstration of implant abutment crown restoration technique Hands-on impression taking for implant restoration (using models)
The number of places at this event is limited, so please confirm your attendance early by returning the slip overleaf. Alternatively contact Ann Grant, email: dentalworks05@gmail.com, or phone: 01908 696131 .
Yours sincerely,
Dr David Madruga
BDS, MJDF (Eng),MFDSRCSEd,
DipImp Dent RCS (Eng)
DipClinPerio (Goteborg)

Please complete and return this slip by fax or post to:
Mrs Ann Grant, Unit 1 Station House, 500 Elder Gate, Milton Keynes MK9 1BB
FAXBACK: 01908 696130
PLEASE TAKE A PHOTOCOPY OF DATE AND ADDRESS BEFORE SENDING REPLY SLIP IF POSTING.