Dr David Madruga
David Madruga adheres to the strict guidelines governing the profession under strict guidance from the General Dental Council (GDC)"Standards for Dental Professionals".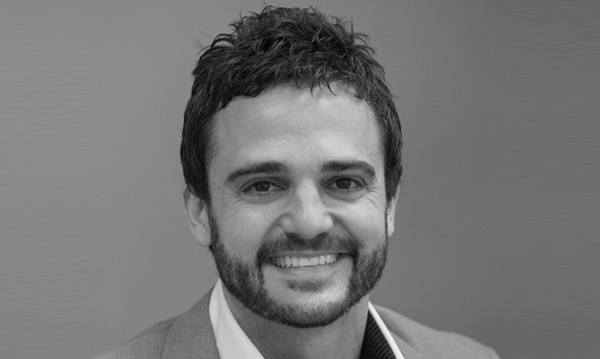 Implant Surgeon - BDS FFGDP RCS (Eng) MJDF RCS (Eng) MFDS RCSEd DipImpDent RCS (Eng) (Adv Cert)
DipClinPerio (Gothenburg) MSc Implant Dentistry (Leeds)
PGCertDentEd (UoB)
FHEA
FIADI
Fellowship Adviser FGDP- Royal College of Surgeons (RCS)
Tutor Diploma Implant Dentistry FGDP (RCS)
Associate Clinical Professor University Rey Juan Carlos (Madrid 2006)
President of International Academy of Dental Implantology Europe (IADI, Europe)
GDC No. 104892
Dr. David Madruga is a qualified dental surgeon from the University Complutense of Madrid. He has worked in several practices in the UK since 2006, taking care of both NHS, private and Denplan patients and has successfully helped to develop several Conscious Sedation/ Implant referral centers across the country.
The Oxford Society of Oral Implantology awarded him with a Postgraduate Certificate in Comprehensive Oral Implantology and Prosthetics in 2008. Furthermore, in 2009 he completed a second year in Advanced Implantology and Bone Graft Surgery organised by the above Society and the Department of Oral and Maxillofacial Implantology of the Faculty of Medicine at the University of Lille II (France).
He was awarded with the Diploma of Member of Joint of Dental Faculties of the Royal College of Surgeons of England (MJDF RCS Eng) in 2009, from where he completed a Diploma and Advanced Certificate leading to an MSc in Implant Dentistry at the Royal College of Surgeons (London). This qualification is currently considered the gold standard in postgraduate training in Implant Dentistry in UK.
He has also carried out research work in the field of bone regeneration and plasma rich in growth factors (PRGF) at the University of Leeds, which served him to obtain a Masters Degree in Clinical Dentistry (Implant Dentistry).
In 2013, he completed an intensive 2-year postgraduate Diploma in Clinical Periodontology, organised by the Department of Biomaterials/Handicap Research of the University of Gothenburg (Sweden), under the supervision of worldwide known Professor Dr Thomas Albrektsson.
He was also awarded Member of the Faculty of Dental Surgery of Edinburgh (MFDSEd) in 2013.
During the past years he has also attended a variety of national and international courses in oral rehabilitation, implant and aesthetic dentistry (France, Spain, Germany, Italy, Mexico, USA).
He was appointed Fellowship Adviser of the Faculty of General Dental Practice (Royal College of Surgeons of England) and elected board member of the Fellowship Development group in 2014.
Dr. Madruga combines his clinical work with his other passion, teaching and mentoring other dentists interested in furthering their knowledge in different fields of Dentistry. He currently works as Tutor of the prestigious Diploma in Implant Dentistry of the Royal College of Surgeons of England and as Associate Clinical Professor at the University Rey Juan Carlos (Madrid).
In 2015, Dr. Madruga was awarded Fellowship of the prestigious Higher Education Academy in recognition of attainment against the 
UK Professional Standards Framework for teaching and learning support in higher education.
David has recently been appointed President of the International Academy of Implant Dentistry (IADI, USA) in Europe.
Dr. Madruga has been nominated Associate Professor at the University Rey Juan Carlos (Madrid), where he is currently working towards completion of his Clincal Doctorate (PhD). He is also course Director of the Master of Science in Implant Dentistry, formally articulated between the Faculty of General Dental Practice (Royal College of Surgeons of England) and the University Rey Juan Carlos (Madrid).
He is also Co-Director of the full time clinical program "Master in Advanced Implantology, Tissue Regeneration and implant-supported rehabilitation"at the University Rey Juan Carlos (Madrid).
He currently leads a highly qualified team in Conscious Sedation, Dental Implantology and Periodontics, taking both internal and external referrals. He carries out all forms of implant dentistry from basic dental Implantology to more complex cases requiring bone-grafting procedures.
He performs immediate placement/loading of implants and "same day teeth" full mouth rehabilitations, reducing surgery time and healing process and allowing his patients to leave the practice with fixed implant-supported restorations on the same day.

My team and myself welcome you to our dedicated website and we look forward to meeting you to discuss what we can do to improve your smile, function, comfort, confidence and overall quality of life.