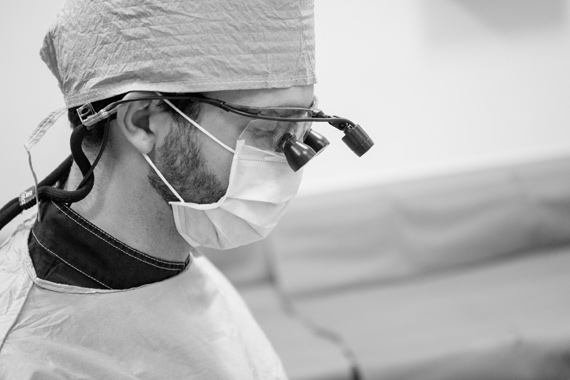 In addition to a life-long learning journey furthering his personal knowledge and experience with some of the most renown experts in the fields of implant and aesthetic dentistry all over the world (UK, France, Germany, Spain, Italy), David's other professional goal has always been orientated towards mentoring/tutoring other dentists willing to further their education and clinical skills.
David is Tutor of the highly prestigious Diploma in Implant Dentistry of the Royal College of Surgeons of England, and he mentors dentists and clinical professionals in all aspects of implant and restorative dentistry.
He is involved in supervised teaching sessions, peer review observations and mentoring activities. He also helps to coordinate workshops in simulation, one-to-one teaching and workplace-based learning.
David has also obtained a Postgraduate Certificate in Dental Education at the University of Bedfordshire, and has recently been awarded Fellowship of the highly distinguised Higher Education Academy, in recognition of attainment against the UK Professional Standards Framework for teaching and learning support in higher education.
During his training sessions, David always focus in each individual student and takes into consideration his/her educational goals and personal development.
His educational approach is not just about covering topics, displaying and showing knowledge in a particular area, but facilitating changes in his students, encouraging active participation, promoting reflective practice and ultimately motivating them to search for further knowledge and experience, growing not just as professionals but also as whole individuals.