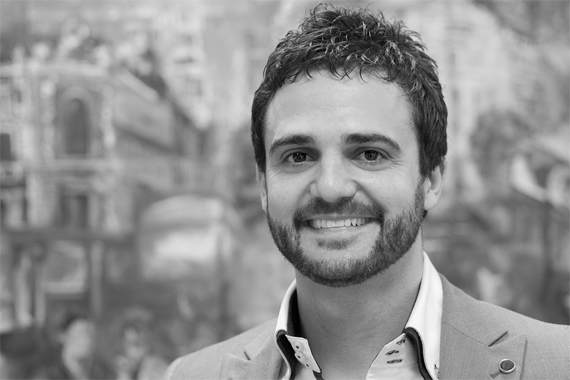 I enjoyed every part of the course organized at the URJC University last November. The organization of the lessons, the program and the arguments developed, followed every time a rational pathway; the amount of information given to the students was consistent but always summarized at the end so to make the comprehension easier, the more important concepts were repeated in the different days of the course, from the different speakers, every time testing our comprehension and memorization of them.

The overall organization of the course was definitely good, the speakers all interesting, the transfers well organized, and David was always present and ready to solve quickly the little problems or the particular needs of every student of the program.

Highly appreciated, highly recommended.

– Dr Roberto D'Ambrogio (Italy)

I have been more than impressed with the organisation and the contents we have received before, during and beyond the week we spent in Madrid at the University, everyone was friendly and willing to help with a smile.

The support I am having from my supervisor and David was brilliant and continuous, they are always there when needed, can't recommend this MSc programme more

– Dr Zaid Alabdi (UK)

I can recommend the course to all my colleagues. It was a good experience being on the Universidad in Madrid for one week. I think all the teachers did very good lectures and I hope I will be able to attend other courses in the future.

– Dr Morten Vind (Denmark)

The European MSc in Implant Dentistry is an excellent short course not only to broaden your knowledge in Implantology but also to develop good strategies to critically appraise the available literature in the field and to discern what is evidence based dentistry and what it is not. I am very pleased to have attended to this well conducted MSc and I am looking forward to meeting my colleagues again.

– Dr Ignacio Farga (UK)
Master of Science in Implant Dentistry
Universidad Rey Juan Carlos Madrid, Spain MSc ImpDent–URJC (Madrid)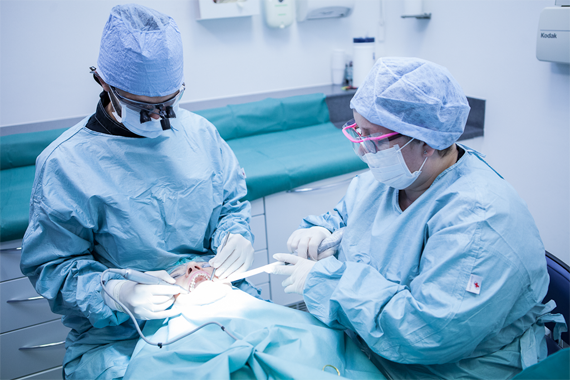 MSc Implant Dentistry MSc ImpDent URJC (Madrid)
Course lecturers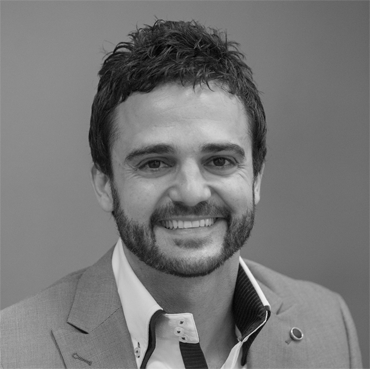 Dr David Madruga
(Course Director)
BDS UCM Madrid, Spain
Diploma Implant Dentistry Royal College of Surgeons of England, London
MSc Implant Dentistry, Leeds
Fellow Faculty General Dental Practice, RCS, London
Tutor Diploma Implant Dentistry, RCS, London
Associate Clinical Professor URJC, Madrid
President of International Academy of Dental Implantology in Europe (IADI, USA)
Dr Ignacio Zapardiel
Medical Doctor UCM, Madrid
Specialty in Obstetrics and Gynaecology, Santa Cristina University Hospital, Madrid
PhD Medicine, University Rey Juan Carlos, Madrid
Master Degree in Oncology, European Institute of Health
Master Degree in Clinical Research Methodology
Subdirector of La Paz Biomedicine Research Institute, IdiPAZ, Madrid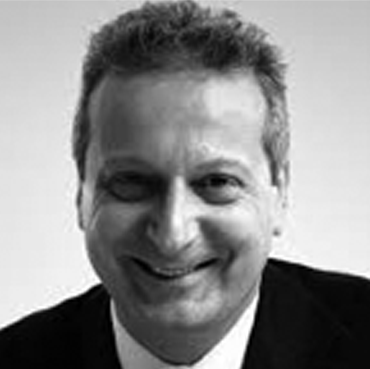 Dr Marco Esposito
DDS, University of Pavia, Italy
Postgraduate training in Periodontics, Göteborg University
Postgraduate training in Implantology, Uppsala University
PhD in Biomaterials, Göteborg University
Associate Professor in Bioamterials, Sahlgrenska Academy, Göteborg University
Independent Researcher
Chief editor of Journal Oral Maxillofacial Implants (JOMI)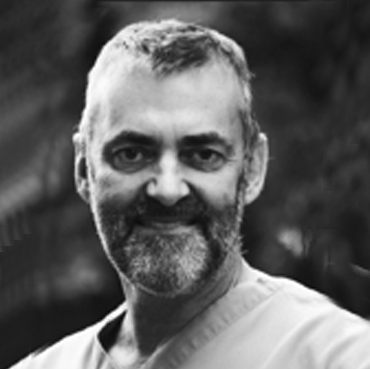 Dr Peter Sanders
(Chief examiner)
BDS London
Diploma Implant Dentistry Royal College of Surgeons of England, London
MSc Implant Dentistry, London
Fellow Faculty General Dental Practice, RCS, London
Program Director and Examiner Diploma Implant Dentistry, Royal College of Surgeons, London
President British Society for Advanced Dentistry
Visiting lecturer Universidad Rey Juan Carlos, Madrid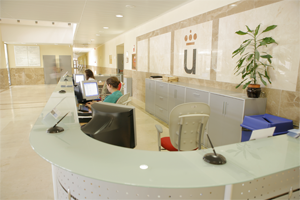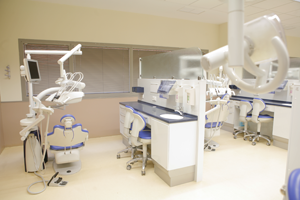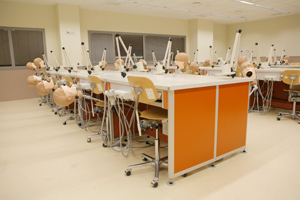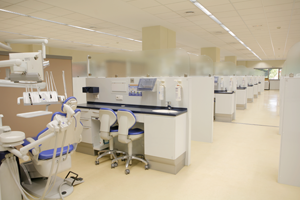 Introduction
This unique European qualification has been tailor made to provide an opportunity for students that have already completed a recognised program of Postgraduate training in Oral Surgery and/or Dental Implantology or Prosthetics, and wish to acquire further knowledge and skills in the field of research in Dental Implantology.
Participants work under the supervision of the prestigious Universidad Rey Juan Carlos of Madrid, recognised worldwide for its foremost higher educational programmes and its commitment to research and continuous professional development. Experts in the field of medical research will guide candidates towards the completion of their research project.
The MSc in Implant Dentistry via distance learning offers students the opportunity to further develop their academic career and subsequently move into the field of research, academia and/or teaching if desired.
Course components
The program has been specifically designed to facilitate core knowledge and learning skills without the need to attend to several units throughout a year.
The program is structured in two main components:
1. Contact learning:
A series of lectures, tutorials and hands on exercises will take place during an intensive 5-day unit at the University.
All delegates will be taught in research methodology and ethics, philosophy of research, statistical analysis, data presentation and scientific writing.
2. Distance learning (Research dissertation):
Participants will be guided towards the completion of an original piece of research. Assigned tutors from the University will provide online support and mentoring in a one-to-one basis for the duration of the course.
After completion of the research dissertation, all candidates will be invited to present their thesis on a viva examination (usually 12 months after the program start).
External examiners from FGDP will be invited to ensure quality assurance during the assessment process.
Additional information:
Start date: 24th-28th September 2018 Duration: 12 months Application deadline: 29th June 2018
Entry requirements: Recognised Postgraduate training in Oral Surgery and/or Dental Implantology or Prosthetics (to be assessed by URJC) Accreditation: European MSc Implant Dentistry URJC (Madrid) Fees: 8.500€ How to apply:Please register your interest on the contact details provided below.
The course has been strictly designed for a small number of delegates. Spaces are very limited and we recommend early application to avoid disappointment.
For further information regarding the course please contact Dr David Madruga on: david.madruga@clinica.urjc.es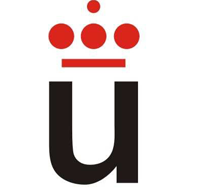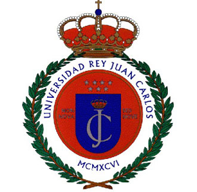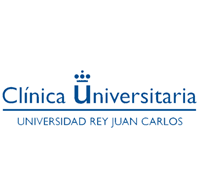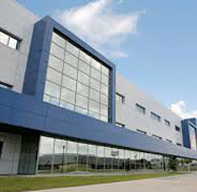 Edificio Clínica Universitaria Universidad Rey Juan Carlos Campus de Alcorcón Avenida de Atenas, s/n – 28922 Alcorcón Madrid, Spain
Clinical Residency in Dental Implantology
Universidad Rey Juan Carlos Madrid, Spain URJC (Madrid)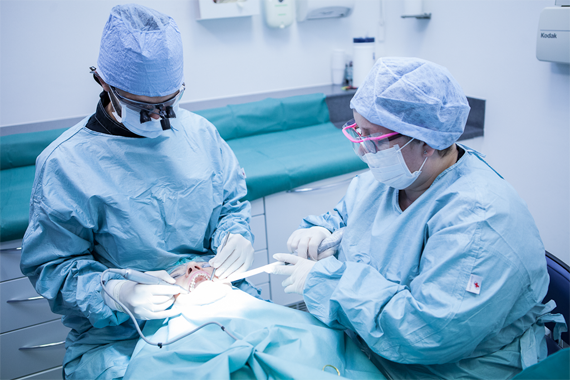 Course Overview
Individual mentored implant placement in patients provided by the University.
Two-day intensive immersion in implant treatment planning andsurgery.
Candidates will work in pairs under direct supervision planning and placing implants.
You may be enrolled on a year course, have finished one or even a diploma programme but have yet to place an implant yourself…Then this is the course for you……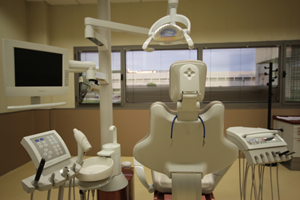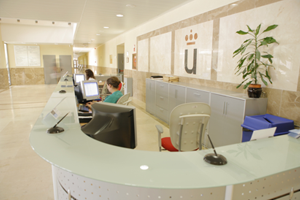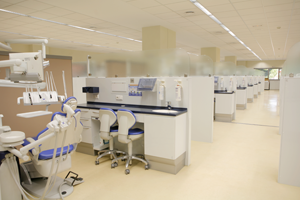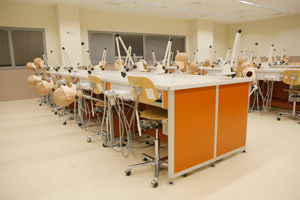 Key Facts
Who is the programme for?
Students with theoretical background in dental implantology but little surgical experience.
What will you gain from the course?
You will be invited to join our full time Master program for 2 intensive days and will be exposed to a wide range of implant cases (direct observation), treatment planning and be able to place 1-2 dental implants under direct supervision in real patients.
What is included in the course?
All implants, biomaterials, surgical instruments are included.
Which dates is the course available?
The course will usually take place on a Thursday –Friday (dates to be confirmed).
What are the entry requirements?
You must have some experience in dental implantology or have attended a suitable implant training course.
What is the maximum intake? 2-4 people per clinical unit.
Will I get a certificate? A certificate of "Clinical Residency in Dental Implantology" (20h CPD) will be issued after completion of the course.
What are the fees? The total cost of each unit is £1,950.
How do i apply? For further information please contact the course leader Dr. David Madruga on the following email address: david.madruga@clinica.urjc.es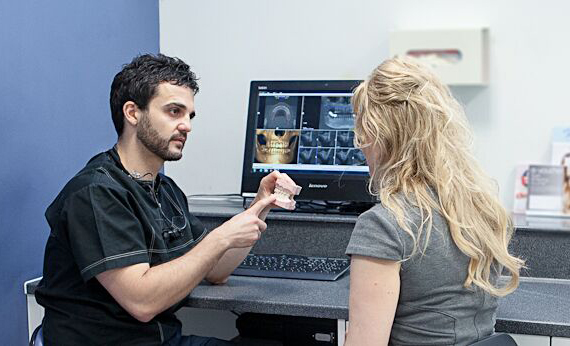 Testimonials from Dentists :

He has embraced and excelled in his profession and is a tremendous asset to our profession. I have no doubt that in years to come David will be recognised as one of the leading Implantologists, not only in the UK, but across Europe and the rest of the world.

– Dr Kunal Dattani

David is hardworking, methodical and has extensive technical knowledge on all clinical aspects and procedures associated with Dental Implants and sedation techniques.

– Dr Deepak Songra

I have worked with David for four years and as a fellow colleague he has not only supported me clinically and academically but offered advice and guidance on my career choices.

He is a pleasure to work with and always willing to discuss cases, frequently allowing me to observe and assist him work. He has a friendly and calm approach to patient care and builds strong relationships with his work colleagues.

As a fellow young dentist he is inspirational and proof that anything can be achieved through hard work and determination.

– Dr Sabrina Parmar