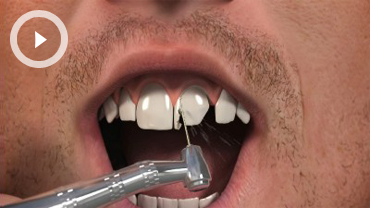 A crown is a type of dental restoration used to fix teeth that have been broken, weakened by decay or have a very large filling. The crown fits over the remaining part of a prepared tooth, making it strong and giving it the shape of a natural tooth. It will also be tooth coloured, giving the restoration a more natural appearance so it fits in with the rest of your teeth.
A crown could be a good solution for you if you have some discoloured fillings and would like to improve their appearance. Crowns can be used to replace these to give you a more aesthetic smile. Also, if you have had root canal treatment you may need a crown to protect or cap the restored tooth, allowing you to eat and bite down on it as if it was a real tooth. Crowns are also used to anchor a bridge or denture firmly in place in the mouth.
Latest advances in dentistry allow us to fabricate fully ceramic (metal-free), computer made restorations that look and feel like natural teeth.
If you require a more extensive restoration than a crown or have more than one tooth that needs to be repaired, or several teeth missing, a good solution could be a bridge. Bridges can either be made of a precious metal base, which gives them a solid structure and makes them hard wearing or fabricated in high strength ceramics (computerised dentistry). A bridge offer and alternative fixed (permanent) solution and makes chewing and eating more comfortable.
Some bridges can also be fixed to your jaw with dental implants, if you have several teeth next to each other that are missing.
Once you have a crown or a bridge fitted, you will have to take extra care of your daily hygiene regime to ensure it stays clean. Adequate oral hygiene and dietary instructions will be provided after your crown or bridgework is fitted.