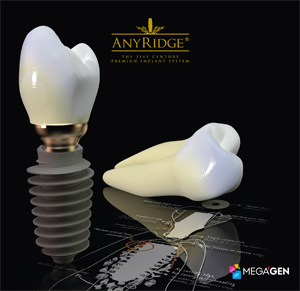 Our dental implants are created to the highest standards, using the latest materials and technology. Here is an overview of how dental implants work.
Dental implants are small, titanium posts or screws that are placed directly in the jawbone. This is done under local anaesthetic in most cases, although for patients who are phobic or particularly nervous about dental treatment, this can be done under sedation. Dr David Madruga is qualified in conscious sedation, which means you will be awake but unaware during treatment.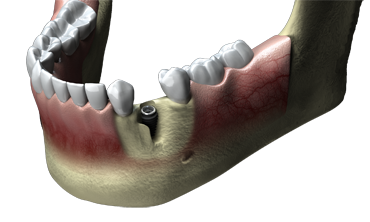 You may feel some pressure, pulling or pushing as your implants are fitted, but you should not experience any pain. Many patients report that they feel less when having an implant fitted than they do having a tooth removed.
If you have just one missing tooth, you will need one implant. However, if several or all of your teeth are missing you may not need an implant for every tooth. One implant can support several replacement teeth, depending on what type of false teeth you opt for. Dr Madruga will discuss the best options for you at your initial implant consultation.
It takes time for your implants to integrate with your bone, usually between six to twelve weeks.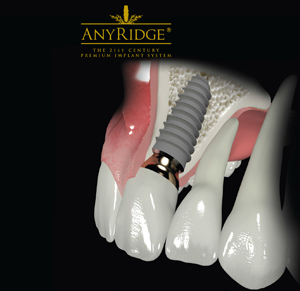 Some implant concepts such as "Same Day Teeth" or "Teeth in a day", mean you can have a fixed provisional replacement bridge fitted on the same day as your implants (immediate loading).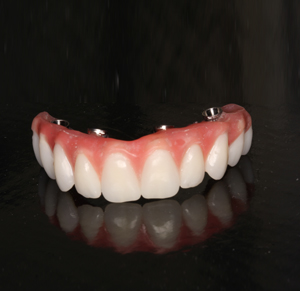 You may have temporary replacement teeth fitted during the healing time if indicated; again, the best options for you will be explained at your consultation.
Once integration with the bone has taken place, your replacement teeth in the form of a crown, fixed denture or bridge will be attached to the abutments on top of the implants. These new teeth are permanent and securely held in place by your implants.
Good oral hygiene is important with implants, just as it is with natural teeth. So long as you properly clean your teeth and gums, your implants should last your for many years, acting in a very similar way to your regular tooth roots. Implants and false teeth can be damaged by accidents, just like natural teeth, so you should protect yourself with a mouthguard when playing sports, and should attend regular dental check-ups.