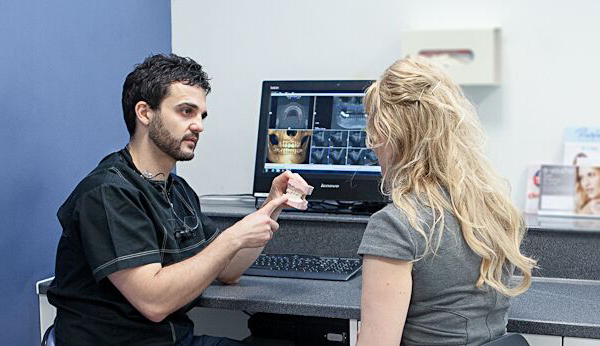 At your initial implant assessment appointment a very thorough consultation will be carried our by Dr David Madruga and his implant coordinator.
This is the time for you to share your story with David, explain to him your needs and discuss in detail all treatment options that could help you to achieve your functional and aesthetic requirements.
David will guide you through all the available options. He will discuss the benefits and risks of all suitable treatment options and advise you on the best course of treatment to meet your demands.
At this visit, a full medical history and thorough extra and intraoral examination will be carried out. If necessary, photos and impressions for study models and diagnostic wax ups will be taken on the same day. Preliminary dental radiographs (X-rays) will also be taken if required. A discussion regarding the need for further diagnostic tests such as CT scan examinations will be carried out if required for more accurate planning and assessment of your case.
Once all the required information is gathered, a full report and treatment plan will be outlined with all necessary treatment stages, costs and additional recommendations.